Paris Street residency: 4
2 October 2018
Those sunny postcards of Plymouth that I posted a few weeks ago? I spent a happy/disturbed couple of weeks painting scenes of catastrophic sea level rise obliterating parts of Plymouth.
Scientists, writers and psychologists have spent years trying to work out why, in the face of overwhelming scientific evidence, we often choose to deny the truth or simply remain inactive when we think about the future and climate change. It may be that we thought it would be 'some time in the future', many models used to show things happening 'at the end of this century', which of course is too far away for many of us to contemplate. Perhaps we thought everything would be all right until then?
Painting these scenes, I found it all too easy to imagine this happening. In some of them, for good measure, I imagined the sea having disappeared, and a drought-ridden landscape replacing our seaside, but the models predict the opposite. We are supposed to try to limit the temperature rise to 1.5 degrees, but the chances are we are already set on a course for at least twice if not three times that. Sea levels will possibly rise by metres, not centimetres. If melting ice from Greenland disrupts the Gulf Stream, as it seems to be doing, Great Britain faces a possible future climate not of sun-drenched Mediterranean summers like the one we've just had, but of a climate similar to Newfoundland, since we are at the same latitude. We might see giant icebergs on our shores. Other models suggest that the currents will simple chuck more heat into the atmosphere instead of it being buried in the ocean. We can't know for sure, but things will change.
I'm an artist, not a scientist. I don't pretend to know what will happen in the future, but the footage of flooding in North Carolina last month looked eerily similar to some of my postcards.
101 of them hit the streets, shops, venues and phone boxes of Plymouth as part of #PlymouthFutures for Plymouth Art Weekender and The Atlantic Project.
You can see all of them here
Let me know if you find one.
Paris Street Residency: 3
10 September 2018
Commissions are strange animals. I love them and fear them in equal measure. How do you know the recipient is being honest when they see the finished item for the first time? How do you know they'll be able to live with it for years? Especially when you know them, and will have to see them (and possibly your commission) on a regular basis for years – will they still love it when they're 64?
So with the usual excitement and trepidation I agreed to a painting commission for the brilliant young Director of the University of Exeter Chapel Choir. His office is the Mary Harris Memorial Chapel of the Holy Trinity (to give it its full name) on Streatham Campus – a beautiful, modern building, consecrated in 1958 and given Grade II listed status in 1988. One of its most striking attributes is the stunning ceiling, painted by Thomas Monnington using patterns in geometry and light. There are no stained glass windows, but the light is filtered through high columns of glass bricks which distort the outside world and add to the calm quality inside.
I've sung, read lessons and listened to concerts and services in the Chapel, so I thought I knew it quite well, but I took the opportunity to visit in the summer when it was empty, to get a feel for the mood of the place when it's not filled with sound. Sitting in different places, peering through the glass, finding visual references and resonances in the fittings and decor, I began to get a different sense of it, so my original ideas had to be let go. There's a quietness and order to it which I hadn't noticed before. I often paint while listening to music – sometimes one piece obsessively for weeks on end, so I asked Michael for his favourite pieces and chose one from them which seemed to fit the mathematics of the ceiling and the quiet grandeur of the place.
Layering the score and text under paint, I superimposed different parts of the chapel which I found interesting and played with the composition until it seemed to tell some kind of story. The hard bit about creating things is often knowing when to stop, but finally the visual harmonies seemed to come together.
He says he likes it.
Sheffield – 1
25 May 2017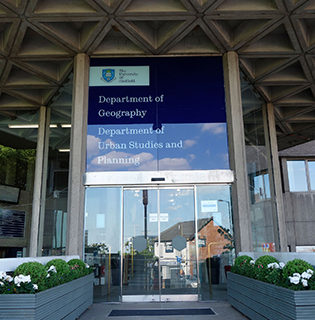 The start of my Leverhulme artist in residence in the Geography Department at Sheffield University.  Feeling like a new kid at school, not sure of where to go, knowing virtually nobody.  I introduce myself in offices and am greeted with beaming smiles.  Asked to come back to sort paperwork, I make my way to the Students' Union and get a coffee, with an appropriate 'Number 1' table marker for my first day – there's warm sun, a light breeze and a happy atmosphere.
I meet with 'my' Professor to discuss the plan for the year and talk about the proposed trip to Svalbard, and am given a desk and a computer in the Post Doc room, temporarily, until a studio/office can be found that I'm allowed to grubby with 'art' things, instead of all the clean stuff that people usually do here.
For the next ten months, I'm going to be looking at all things ice, carbon, coal and methane. I'll be looking at the links between Sheffield and Svalbard, the writing of Robert Neal Rudmose Brown, the founder of Sheffield Geography department and an Arctic explorer who has written screeds about Svalbard, and looking at some of the consequences of the carbon cycle and climate change.
The Waters Wide
5 May 2017

I'm delighted to be showing at Cartridges Law in Cowick Street during Art Week Exeter (AWE) from 14- 21 May 2017.  Please see the AWE website for details.  You are very welcome to join me for a private view on Thursday 18th May at 5.30pm – 7pm.  Please contact me if you would like to come so we can provide more than just water…
All works are for sale, 10% of sales to go to Devon Wildlife Trust.
Leverhulme Artist in Residence
15 February 2017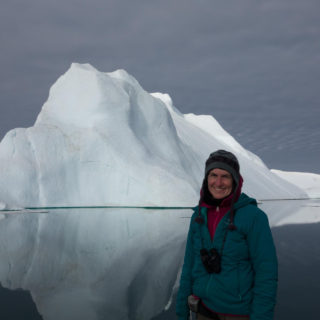 Stunned and excited to be the Leverhulme Artist in Residence at Sheffield University for 2017-18.  More details here: https://www.sheffield.ac.uk/geography/news/leverhulme-trust-award-1.667165
Carbon 52
24 October 2016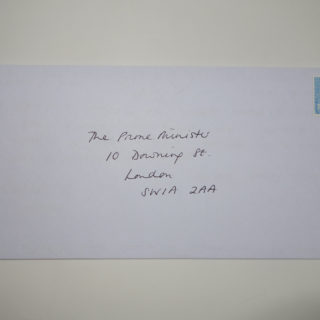 Every week, for a year, I've been writing to the Prime Minister (whoever it happens to be at the time) about Climate Change and environmental issues.  It started with all the pre-COP21 optimism.  It ends with the news that 2016 is set to be the hottest year ever on record.  I'm not sure how I'm going to exhibit these yet.  For now, some snaps.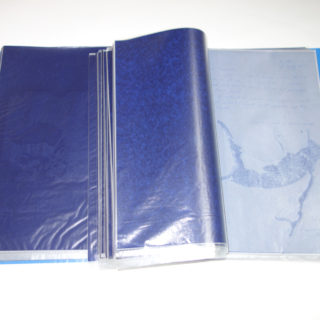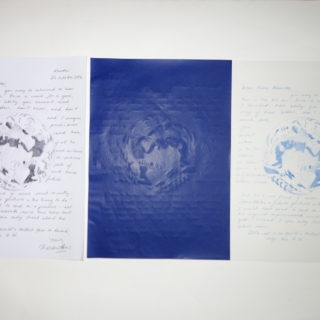 An Artist in the Arctic
29 September 2016
Really excited to be doing another talk about last year's expedition to Greenland.   This one is at the lovely Broomhill Art Hotel on Wednesday October 12th at 8pm.  It's part of North Devon Arts monthly meetings, but you don't have to be a member to book.  There's also a tasty buffet supper before the talk, starting at 7pm.
All details here.  It would be really lovely to see you.
Outdoor Sketching Workshops
27 May 2016
How do you get fresh air, relax, meet people and improve your sketching skills all in one go? Come on an outdoor sketching workshop with Naomi!
Meeting at Bar Venezia on Exeter Quayside – 61 Waterside, Piazza Terracina, EX2 8GY (outside if fine, inside if not) at 10am on Saturday 4th June and 10am Tuesday 14th June,
we'll walk a little, find things that interest you and have a go at drawing them. I'll be guiding you on how to choose a subject, how to frame the drawing, what materials to use and helping you gain confidence and find your own style.
Only £10 for the whole morning, finishing at 12.30pm, let me know if you want to join.
Please bring your own sketchbook – I like to use Rymans soft cover A5 sketchbooks, but anything will do – and some pens/pencils and even watercolours if you want to, but don't worry about 'having the right kit' – drawing can be done with a bare minimum of materials, that's the lovely thing about it.
It may be an idea to bring a camping stool/chair if it's easy or if you need to sit down. We'll try to find places to sit, but they aren't always where you want them! Bring appropriate clothing and maybe some extra money if you want a coffee in one of the lovely cafes.
(PS I promise I won't make you climb the mast)
Drawn to the North
2 May 2016

Some of the new work you can see during Art Week Exeter. This one is called 'Kingdoms fell and rose,(I)'
Exhibition – Art Week Exeter
12 April 2016
I'll be showing an exhibition of new work and the sketchbooks from my expedition to the Arctic last year in Exeter Cathedral Chapter House from Tuesday 10th – Sunday 15th May (not Thurs 12th) 10am – 4pm each day.  Free entry to the exhibition through the small garden next to the Cathedral.  Paintings and affordable cards for sale and a lovely cafe right next door! It will be lovely to see you.
Blog archive: