An artist in the Arctic – jumping in at the deep end
Ashburton Arts Centre
29 November 2018—29 November 2018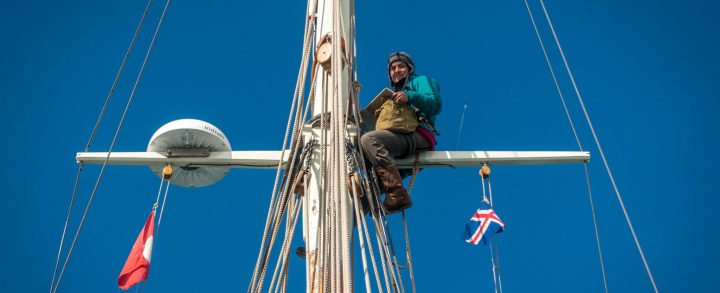 How an artist learnt to sail while sketching pictures of melting icebergs.
29th November
7.30pm
Ashburton Arts Centre, £10 (includes soup)
In 2015 Naomi Hart accepted a once-in-a-lifetime opportunity to sail
as expedition artist
from Cornwall to East Greenland in the remote High Arctic . The boat – a 44′ wooden Scillonian Pilot Cutter. The experience – unforgettable.
An illustrated talk at Ashburton Arts with sketches and photos by the artist, followed by soup and a chance to chat, buy cards and box sets.
15 West St, Ashburton, Newton Abbot TQ13 7DT